Study in Singapore
using AEIS4U Learning Platform
AI-based learning platform with Smart Analytics
A complete
online learning experience
Get your child's learning on track 24/7, anywhere, anytime.
Regular
Online Classes
Live online lessons conducted by our experienced AEIS teachers
AEIS Exam
Format
Practice questions based on AEIS exam format
Recorded
Classes
Study anywhere, anytime with recorded classes for revision and self-study
Progress
Report
Regular AI-generated progress reports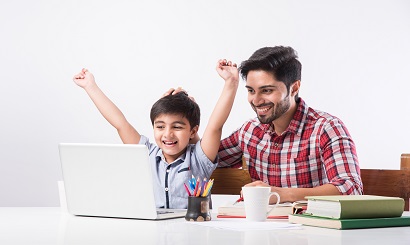 Get into Singapore Government Schools successfully with AEIS4U
Since 2002, we have helped more than 1,500 foreign students in Asia to manage their transition and realise their dreams – regardless of geography
Educational Roadmap
Tuition
School Admission
Guardianship/Homestay
Summer Camp
Nurturing/Feedback
Get in touch
Get more information
After 2 months of intensive preparation with the tutors, I took part in the AEIS in October and was successfully posted to a government primary school in December. All these were made possible with the proper guidance and effective teaching of the EduCare4u team
Steven Zhuang
10 years old | China | Homestay & Tuition | 4 years with EduCare4u
Teacher Alvina has played a big part in grooming and nurturing me all these years. Alvina has made learning less of a chore and so much more fun and meaningful for me. I graduated with my PhD and am now a lecturer at Chulalong University.
Nutthapong
12 years old | Thailand | Summercamp & Tuition | 3 years with EduCare4u
Ms Xu taught us how to have a balanced study life and cared for my safety as well as my physical and mental needs. Together with her teachers, I was successfully admitted to a government school before proceeding to a polytechnic.
Eric
14 years old | China | Homestay & Tuition | 7 years with EduCare4u
Under Alvina's guidance, I was the first Indonesian to be awarded the Amgen Summer Scholarship during my undergraduate studies.Thereafter, I went to pursue my PhD at Cambridge under the Gates Cambridge scholarship.
Vincentius
14 years old | Indonesia | Homestay & Tuition | 5 years with EduCare4u
Personally, I'd like to thank you EduCare4u and teachers for their support and guidance my kids and helping them pass their AEIS within the short period of time. Through Educare4u's intensive course, 3 hours per day and 3 days per week which is quite tough but my kids soon adjusted quickly. EduCare4u looked after not just their academics, but also trained my kids to have discipline. She treated my kids as one of her family.
Our academic achievements would not have been possible if not for the nurturing and love we received from a warm family
Bryan & Sunny (siblings)
11, 10 years old | Thailand | Sumercamp, Homestay & Tuition | 6 years with EduCare4u
When I first came to Singapore, my English proficiency was not strong but under the tutelage of EduCare4u, I was offered a place in Canadian International School. Today, i am well-acclimatised to the learning environment in Singapore.
Eason
14 years old | China | Homestay & Tuition | 6 years with EduCare4u
I joined EduCare4u as a Secondary 3 student feeling lost due to my failing grades in A Math and Literature, however, the teachers here were patient and allowed me the space to ask questions. What I enjoy about EduCare4u is the open concept they have with learning, I got to choose the topics that I felt I needed help in and soon went from failing grades to an A .
Nicole
15 years old | Singapore | Tuition | 4 years with EduCare4u
I was really weak in English when I first came to Singapore. After having tuition with EduCare4u, my English improved and I got into St Francis Methodist School.
Calvin
10 years old | Vietnam | Summercamp, Homestay & Tuition | 3 years with EduCare4u
Within just 4 years in Singapore, my son has become an independent boy. His studies has improved and he has become a refined boy. Under the care of EduCare4u, my son successfully enrolled into Canadian International School. As a mother, I care for my son's well-being; with the care of EduCare4u, I had peace of mind.
Mrs Zheng (mother of Eason)
China
During the year of my son's PSLE, he was complacent in his studies. With EduCare4u's timely and patient intervention, he was brought back on the right tracl annd achieved an outstanding PSLE aggregate score of 258 with 3 A* and 1 A. I am very grateful to the EduCare4u team and will register my son to attend their tuition sessions for his secondary school years.
Mdm Jiang (mother of Steven)
China
When I first came to EduCare4u, I was shy, quiet and I refused to read English books or even speak English. My English has greatly improved with EduCare4u and have now become an avid reader. The teachers at EduCare4u taught me never to give up. Without their guidance, I would not have had such an improvement in my studies and my character.
Miao Xuan
7 years old | Singapore | Tuition | 3 years with EduCare4u
I like the teachers at EduCare4u, they helped me with my studies. Other than improvements in my academics, I got to take part in fun activities such as swimming and cycling and I also got to know the culture of Singapore better.
Xin Rui
14 years old | China | Summercamp, Homestay & Tuition | 5 years with EduCare4u
My uncle was the one who recommended me to EduCare4u as was previously tutored under EduCare4u. Within just one month with EduCare4u, my POA has improved from 16/100 to 65/100. My grades have improved and my parents are very happy for me.
Enzo
15 years old | Singapore | Tuition | 6 months witth EduCare4u
When I first came to Singapore, I could not speak English. I had tuition everyday with EduCare4u. The teachers are great and with lots of hard work, my English improved. The teachers here are great and my parents are happy as I can now speak English.
Kartoon
11 years old | Thailand | Summercamp, Homestay & Tuition | 1 year with EduCare4u